Strategy for a Safer Ontario: public discussion paper
A discussion paper outlining the seven key areas the government will publically consult on as it develops the Strategy for a Safer Ontario; the province's new community-based policing strategy.
Message from Minister Yasir Naqvi
Ontario recently announced that it would hold public consultations to help develop the Strategy for a Safer Ontario, the province's new blueprint for effective, sustainable and community-based policing.
The foundation of this new strategy must be safer, stronger communities because we know that when communities plan together and work together they achieve better results for their residents.
Ontario is starting from a strong foundation, as it already is one of the safest jurisdictions in North America.
We also know, however, that the issues faced by police officers and the communities they serve are more complex than ever anticipated when the current Police Services Act and policing framework were developed in 1990.
The world has changed fundamentally in the past 25 years and so has policing. More crime is now happening online, like fraud and child exploitation; technology is playing a greater role in both society and policing; and police are increasingly being called on to assist with issues that range from mental health and addiction to homelessness, marginalization and stigma.
A police officer should not, at the same time, need to be a social worker, mental health worker or youth counsellor – but these are the roles we often call on them to fill.
It is time for a new approach and a new strategy for community safety and well-being in the 21st century so we can create even stronger communities and give police the tools to build an even safer Ontario.
The Strategy for a Safer Ontario will lay out this new approach. It will be guided by the belief that the police and the residents they serve are part of the same community, and that empowering these communities and giving them the tools to proactively address issues will help create more opportunities and improve outcomes for local residents.
It will reflect the diversity and needs of our urban centres, rural areas, and First Nations communities, and will recognize that we need everyone involved to make sure we are providing the right response, at the right time, by the right personnel. And it is a strategy that knows communities are safest when there is a true partnership between them. This is a partnership that is only possible when policing is carried out in a respectful way in accordance with the Ontario Human Rights Code and the Canadian Charter of Rights and Freedoms.
These principles must be at the very heart of the new model for community safety and well-being and must be reflected in the lived experiences of individuals in every interaction with police. Promoting public confidence, enhancing trust, and creating relationships built on respect is a key focus that will be woven through all the elements of the strategy.
I hope that you will share your views and provide feedback on the strategy's key pillars: community safety and well-being, core policing duties, training, governance, accountability and oversight, use of technology and First Nations policing. In those consultations, we are looking for ideas that foster collaboration and cooperation and empower local communities – because we know that when communities plan together and work together, they get better results.
Our goal is to build a proactive, sustainable and effective model of policing, focused on community safety and well-being, for all police services including the Ontario Provincial Police, municipal services and in First Nations communities. This will help police officers focus on what they do best – responding to emergencies, solving crimes and building even safer communities.
I thank you in advance for your feedback and advice as we develop this Strategy for a Safer Ontario.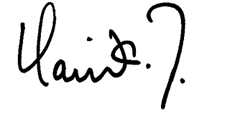 Yasir Naqvi,
Minister of Community Safety and Correctional Services
https://www.ontario.ca/page/strategy-safer-ontario-public-discussion-paper